Sterling Bank Rice Lake, WI
311 N. Main Street, P.O. Box 480, Rice Lake, WI 54868

Local Phone: (715) 736-6150
Toll Free: (877) 312-6150
Fax: (715) 736-6152
Email: ricelake@sterlingbank.ws
Branch Hours
Lobby Hours
Drive-Up Hours
M - TH 9 a.m - 4 p.m.
Friday 9 a.m. - 5 p.m.
M-F 7:45 a.m. to 5 p.m.
Saturday 8 a.m. to noon
Rice Lake Branch Staff
Branch President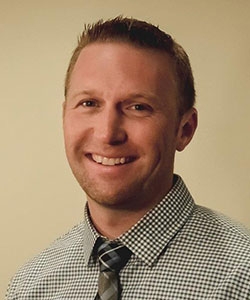 Corey Sheplee
Rice Lake Branch President
Direct Phone: (715) 736-6150 Email: corey@sterlingbank.ws
Corey joined Sterling Bank in 2003. Prior to becoming Branch President in Rice Lake in 2010, Corey served as Loan Officer at Sterling Bank in Chetek. Corey played basketball at the University of North Dakota and enjoys all kinds of sporting events. He and his wife have three young children. Corey is an avid supporter of local sports and youth programs. He works closely with a variety of civic and business groups in the Rice Lake area.
Loan Officers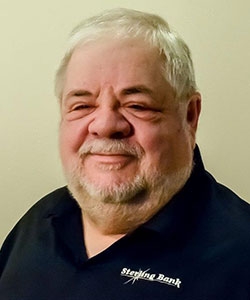 Mike Kovacevich
Loan Officer - Rice Lake
Direct Phone: (715) 736-6150 Email: mike@sterlingbank.ws
A former small business owner in Barron County, Mike worked for 18 years in the leasing industry in Chicago before joining Sterling Bank in 1999. Mike is an avid sports fan and participates in local civic organizations. His focus is primarily commercial lending.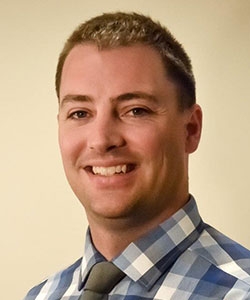 Darren Lentz
Loan Officer - Rice Lake
Direct Phone: (715) 736-6150 Email: darren@sterlingbank.ws
Darren joined Sterling Bank in 2014. He has strong area roots, growing up on a dairy farm in Dallas, WI. He is a graduate of UW-La Crosse and a former Middle School teacher in Amery, where he also coached high school football, baseball and basketball. Darren's main area of focus is commercial lending.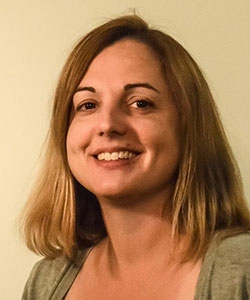 Rachel Schofield
Loan Officer
Direct Phone: (715) 736-6150 Email: rachel@sterlingbank.ws
Rachel joined Sterling Bank in 2002. Her main focus is residential real estate lending; helping customers with purchases, refinances and construction financing. Rachel volunteers with finance and music ministry at her church. She is also involved with the Bank's PEP program which teaches school children about banking.